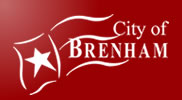 Wastewater Department
Educational: Where does the water go? | What are Biosolids? | What is Reclaimed Water?
Reclaimed Water: Tariff | Driver Transaction Process
Bobby Keene, Jr.. - Wastewater Systems Superintendent - Office: 979-337-7445
Wastewater Collection
The Wastewater Collection Department is responsible for the maintenance and operation of 139 miles of sewer mains, 6,243 sewer connections, over 2,000 manholes and serves more than 6,400 customers.
Responsibilities of this department include:
Installation of wastewater mains
Wastewater connections
Routine manhole inspections
Wastewater blockages or overflows
Wastewater odors
The department is also responsible for inflow and infiltration issues. This is done by conducting an annual smoke testing program. Each year, one-quarter of the city is tested. This form of testing will show indications of a broken sewer line. Owners of properties indicating an inflow problem are notified by mail that a repair of this is needed. In general, the repairs required are minor. Once the problem has been corrected, a technician will inspect the repair for verification.
Wastewater Treatment
Inlet Lift Station
The Wastewater Treatment Plant (WWTP) is responsible for the treatment of wastewater received from the wastewater collection system for discharge into local creeks. The wastewater must be treated to meet strict federal and state limits before being discharged.
The wastewater is received by gravity flow to the treatment plant. Once at the plant, the wastewater enters the main lift station and is pumped in the head works where (2) mechanical bar screens remove large objects from the wastewater. The wastewater then flows through a grit chamber where sand and grit is removed.
After this process, the wastewater flows into a diverter box where the flow is divided between the new aeration basin and the old aeration basin. The wastewater is then aerated for additional treatment with bacteria and other organisms which help breakdown the solids.
Wastewater Clarifier
Once this is done, the wastewater enters the clarifiers where the solids settle out. The clear supernatant then flows to the chlorine contact chamber where it is treated with Chlorine, followed by de-chlorination with Sulphur Dioxide in order to discharge into Hog Branch Creek.
The wastewater must be treated to meet strict federal and state limits before being discharged. The remaining solids from the bottom of the clarifiers are pumped into the 4 large digesters which also help break down the solids by final aeration, organisms and bacteria. The remaining solids are then pumped to the belt press and treated as Class "A" biosolids which are then sold to local farmers and ranchers as a soil enhancer.
The WWTP has the capacity to treat up to 3.55 million gallons per day.
Currently, the WWTP is has expanded its operation to include a Reclaimed Water Station which allows bulk water sales of effluent to be used by contractors during construction rather than using potable water.
BEFORE YOU DIG - DIAL 811. IT'S THE LAW!!!
| | | |
| --- | --- | --- |
| Water | | Blue |
| Sewer | | Green |
| Gas | | Yellow |
| Electric | | Red |
Color codes for Utilities Markings